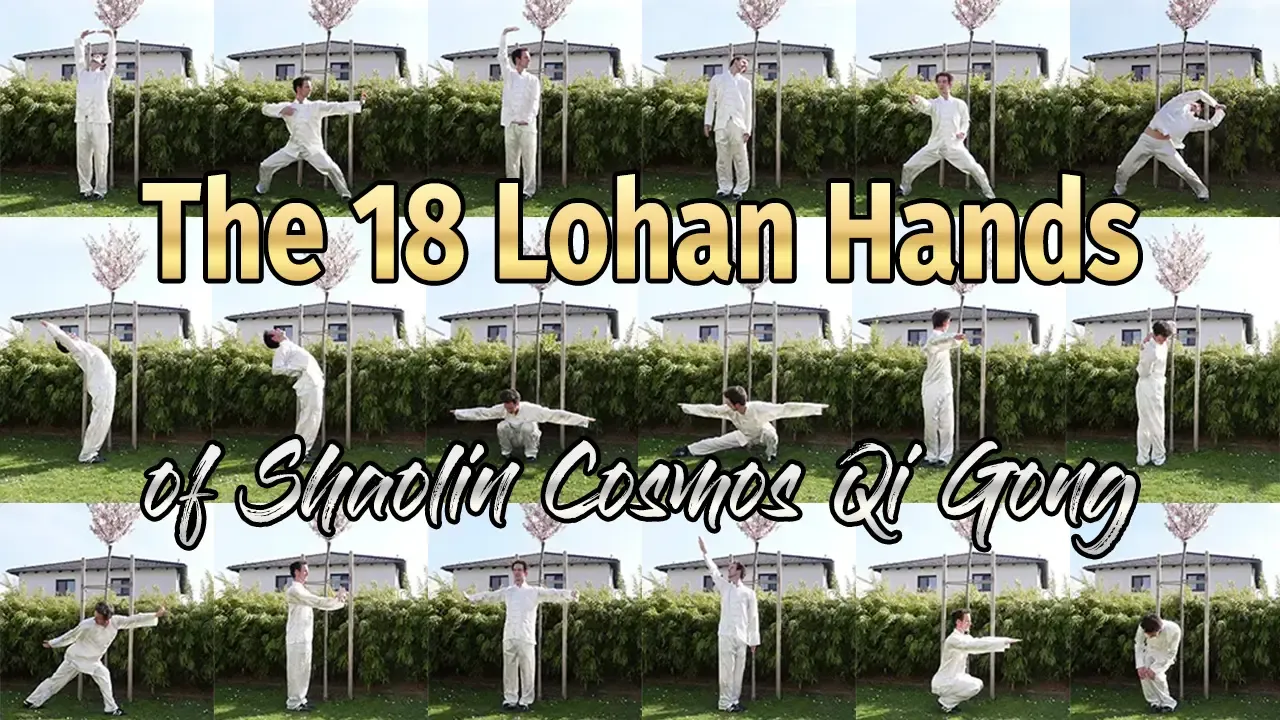 This legendary set of Qi Gong exercises was taught to the monks at the Shaolin temple by the Venerable Bodhidharma, the first patriarch of Zen Buddhism (or Chan in Chinese) about 1,500 years ago.
The exercises provide a wide range of benefits on health, performance, martial arts and spiritual cultivation.
Where does the name come from?
It is said, when Gautama Buddha left this world, he left behind 500 enlightened disciples, called "Arahant" or "Arahat" in Sanskrit, an ancient language spoken in India at the time of the Buddha. By the way, 500 is just a figurative number to represent "a lot of".
The Chinese people particularly worshipped 18 of those "Arahants", called "Lohan" in Chinese.
Hence, the Qi Gong exercises were named in honour of these "18 Lohans" to illustrate how precious they are.
"Hands" figuratively means "exercises", just as "Fist" (Quan or Chuan) means "Martial Art".

The 18 Lohans
The first eight techniques are also well-known as the "Eight Pieces of Brocade" (Baduanjin).
Brocade was a very fine fabric only available to emperors and high-ranked officials in the past. So, naming the exercises after this expensive fabric was also to express their value.
Some regard the "Eight Pieces of Brocade" a Taoist art. I won't waste any time discussing whether it's Taoist or Buddhist and who practiced them earlier.
In a typical Zen manner, I'm simply glad that the exercises are so wonderful to practice and give us so many benefits when practiced correctly that I don't really care about their origin and stick to the oral transmission of our lineage. 😉
Contrary to most schools, who practice a sequence of multiple techniques, we in Shaolin Wahnam choose quality over quantity and usually focus on one to three exercises per session, which we can pick randomly, on purpose or according to our likings.
It may be worth mentioning that just performing the physical form of the exercises doesn't lead to real Qi Gong benefits.
They key to successful Qi Gong practice is the use of skills and to generate good energy flow and any of the exercises can do this job very well if you know what to take care of.
Nevertheless, the specific benefits of each exercise may speed up the process of cleansing or strengthening in a particular area, organ or energy system. Therefore, it's great to have a wider range of exercises to choose from.
And there's hardly any Qi Gong toolbox as marvellous as the 18 Lohan Hands!
Whenever I experience pain or discomfort, I resort to this precious set and pick an appropriate exercise to recover fast.
Three wonderful exercises of this set are provided in my online course "The Essence of Qi Gong", where you can learn how to turn them into genuine energy practice with deep results. Completing this course will build the foundation to learn the rest of the set further on.
Existing Shaolin Wahnam students may apply to the "18 Lohan Hands" course directly by filling out this form.
Members of the Shaolin Treasure House can book the course here.
Benefits of the 18 Lohan Hands
Here's a complete list of the 18 exercises, including their most important specific benefits.
As often in Shaolin Cosmos Qi Gong, the best things aren't provided at the end, but right at the beginning, like "Lifting the Sky". 😉
Lifting the Sky
All 12 Primary Meridians
Good posture
Triple Warmer
General Health
First aid for (small) injuries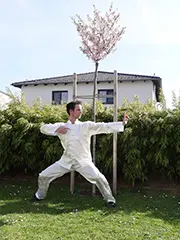 Shooting Arrows
Heart
Lungs, Respiratory problems
Depression
Confidence
Memory
Plucking Stars
Digestion
Vitality and Longevity
Pain or injuries at the arms or hands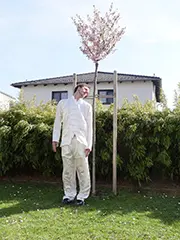 Turning Head (or Turning the Cosmos)
Headache and Migraine
Nervous System
Neck and Spine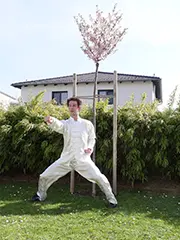 Punching with Eyes wide open
Heart
Internal Force
Negative emotions
Stress and Tension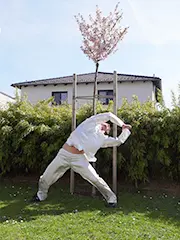 Merry-go-Round (or Big Turning of the Cosmos)
Digestion
Re-vitalizing
Spine and Back
Carrying the Moon
"Fountain of Youth"
Immune System
Spine and Back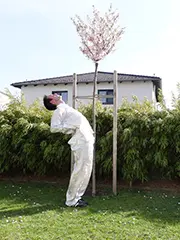 Nourishing Kidneys
(Sexual) Vitality
Back
Confidence and Determination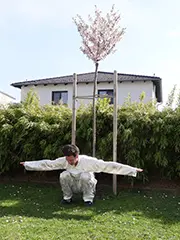 Three Levels to the Ground
Heart
Flexibility
Legs and Knees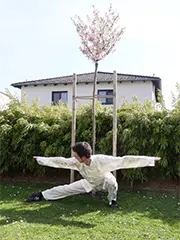 Dancing Crane (or Divine Crane Starts Dancing)
Kidneys
Flexibility
Longevity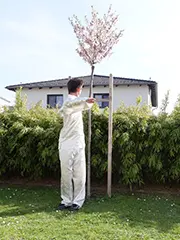 Carrying Mountains
Back
Longevity
Strong arms
Lohan Draws Knife (or Sabre)
Shoulders and Neck
Immune System
Longevity
Green Dragon Presents Claws
Diabetes
Digestion
Spine and Back
Nervous System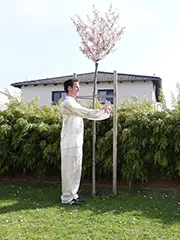 Pushing Mountains
Kidneys
Internal Force
Fear, Confidence
Depression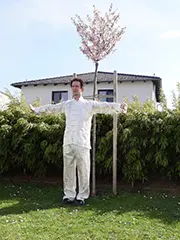 Separating Water
Heart
Lungs
Internal Force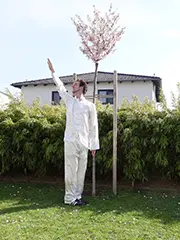 Big Windmill
Digestion
Diabetes
Arms and Shoulders
Internal Force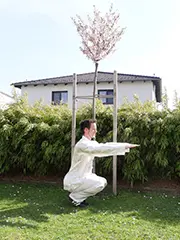 Deep Knee Bending
Knees and Legs
Flexibility
Rheumatism
Clearing Blockages anywhere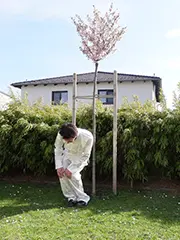 Rotating Knees
Knees, Legs, Hips
Kidneys
(Sexual) Vitality
Stay connected with our Newsletter!
Join our mailing list to receive the latest news and updates.
Don't worry, your information will not be shared.
You can cancel your newsletter subscription at any time by clicking the unsubscribe link at the bottom of every newsletter.
We will never sell your information, for any reason. For further details, please see our Privacy Policy.